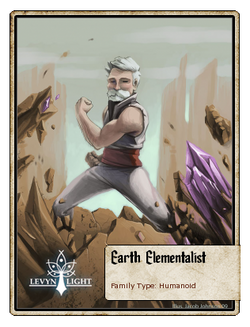 Most people take comfort from the solidity of the earth beneath their feet, but with the Earth Elementalist around folks had better watch their step. He may look like any other dirty old man, but he has the force of the earthquake at his command.
First Appearance: Chapter 1
Attack Power: Variable
Defense Power: Variable
Critical Chance: 0%
Traits: None
Loot:

Baton of Earth
Gold:
5 - 10
Energy Preference:
None
Notes: This character was no longer available to fight since the release of Chapter 3. More recently, it was permanently reintroduced with the Christmas in July Event.
Badges: Seekers do not earn badges for this character (more details).