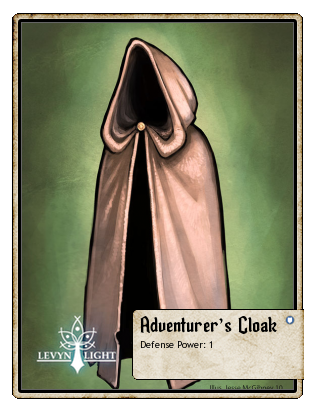 This thick traveling cloak and hood will keep you warm while adventuring in chilly weather.
Type:
Armor
Defense Power: 1
Critical Chance: 0%
40% Chance of Close Call (+1 Defense vs. Beast)
________'s attack slices into your cloak, but leaves you unharmed!
10% Chance of Warm Fuzzy (+1 Defense)
The Adventurer's Cloak's soft wool makes you feel safe and calm.
Required Level: 5
Sell Value: 5
Obtained By: Purchasing from Esert Village Shop for 160 Gold.